Why Choose Austin For Your Next Home
Posted by Keri Jackson on Thursday, September 15, 2022 at 2:38 PM
By Keri Jackson / September 15, 2022
Comment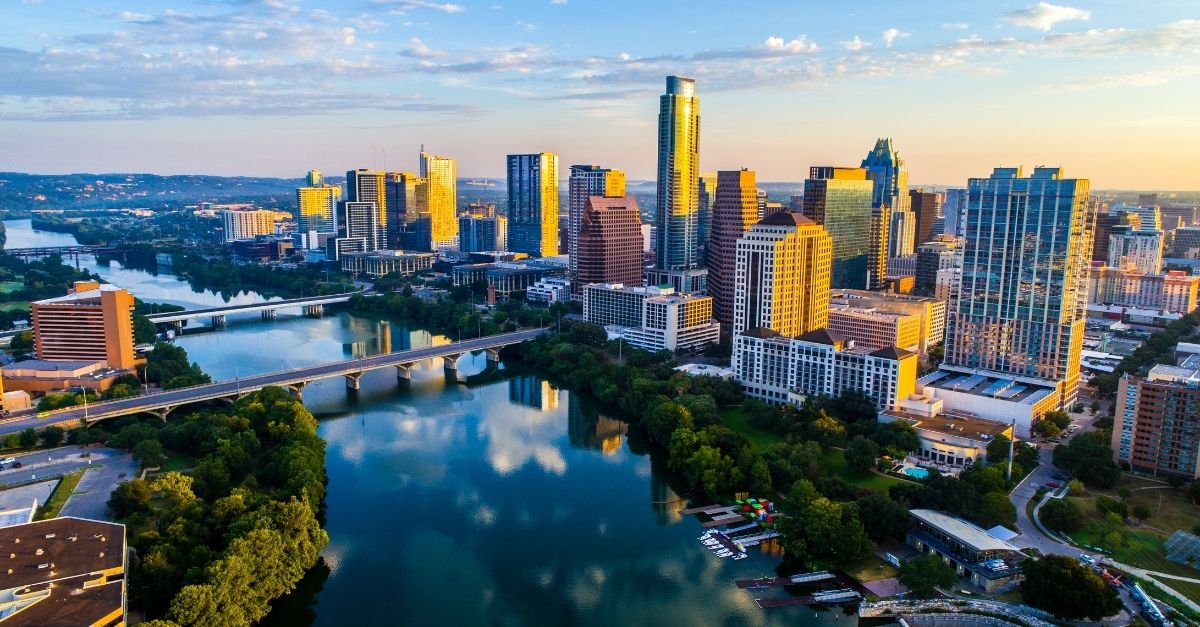 Austin has had record-breaking population growth since 2020, making it one of the fastest-growing cities in Texas. While it's always been popular for its diverse culture and incredible climate, there are many other reasons buyers have Austin at the top of their list of places to move.
Why should you choose Austin for your next home? Here are 7 reasons.
1. High Population Growth
Population growth is one of the largest reasons to consider moving to Austin. Not just because you are a people person, but because population growth means higher housing demand. This leads to higher home values and better investments.
Even if you're buying a home to live in rather than invest in, you'll earn faster capital gains when the population growth rates are high.
2. Steady Home Appreciation
Home appreciation is something everyone wants no matter where they live. The faster your home appreciates, the more profit you'll make when you sell. Austin has always had decent home appreciation even before the pandemic.
While home appreciation rates are on the rise as we come off the pandemic, Austin isn't one of those areas that will feel the housing bubble burst as much as other areas because of its steady home appreciation growth versus other areas with sharp and unexpected increases.
3. Job Growth
Since the pandemic, millions of people have lost their jobs but in Austin, all those jobs have been made up for since last May. Not only that, but the Austin job market is the highest performing market in the country, with an 8.1% change since February 2020 when it all started.
4. Diverse Industries
No matter your specialty, you'll find a large selection of industries offering jobs in Austin. They are well known in the tech and finance industry, but you'll also find jobs in marketing, retail, advertising, and healthcare among many others.
Austin has also been a 'hot spot' for those working in Silicon Valley who now work remotely. They aren't stuck in the high-cost areas of California and can come to enjoy the beautiful weather and lower cost of living in Austin while keeping their cushy job.
5. Average Cost of Living
The cost of living is always a factor when deciding where to live. Austin's cost of living is just about 1% higher than the national average, so it's close to average. When combined with its natural beauty, amazing weather, and ample job opportunities, it's considered one of the better places to live.
6. Ranks High in the Best Places to Live
If you've always wanted to live somewhere that ranks high on the US News and World Report's list of Best Places to Live, Austin is one of them. Ranking #13 this year in the country and #1 in the state, US News gives many reasons to live in Austin including:
Cultural opportunities
No personal income tax
Mild weather
A large number of industries
7. Great Place to Start a Business
Austin is known as one of the hot spots for entrepreneurs. Partly because of its high percentage of residents with college degrees and partly because of its lack of personal income tax, thousands of entrepreneurs have picked up and moved to Austin to start their businesses.
If you want to surround yourself with people just like you, Austin is the place to do it. With a majority of residents ages 18 to 44, it's a great place to start your new business, get inspired by others, and to grow your nest egg for retirement.
Let Austin Choice Realty Help you Find the Perfect Home in Austin
If you're thinking of making Austin your home, let Austin Choice Realty help. Our professional real estate agents know the area well and can guide you to the areas that would be best suited for you and your family.
Austin is one of the fastest growing areas since the pandemic and with growth comes higher home values. The faster you jump on the bandwagon and become a part of the amazing community in Austin, the more money you'll make in the long run.
With rates still relatively low and home availability increasing, you'll find it easy to land your favorite home in Austin. Our real estate agents are here for you every step of the way as you make your move to Austin, Texas – calling it your home. Call us today at (512) 525-8560!