What Sets Leander and Georgetown Homes Apart?
Posted by Ken Jackson on Tuesday, April 25, 2023 at 11:45 AM
By Ken Jackson / April 25, 2023
Comment
In the heart of a bustling city, Leander and Georgetown offer a uniquely crafted home in a beautiful rural environment. These two communities complement each other as one offers traditional suburban life, and the other features an urban lifestyle.
Leander and Georgetown homes stand proudly, each with unique charm and character, beckoning you to enter a world of unparalleled living experiences. What sets them apart?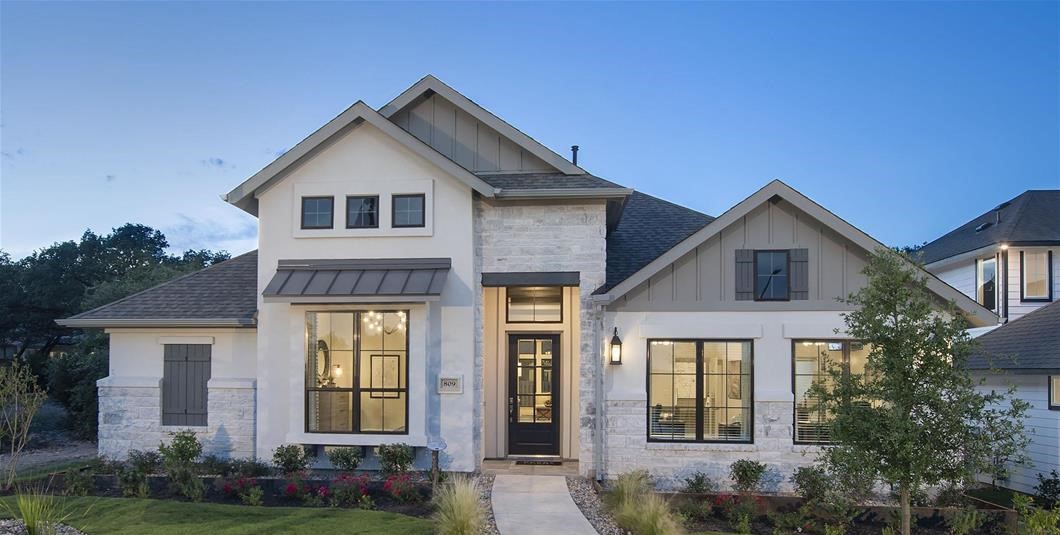 With the latest modern technology, Leander TX homes offer many practical features to keep in touch with family and friends worldwide while staying connected to your favorite programs on television or at home.
Let's take you through the features of Leander homes and how they can help you make the most of living in a comfortable home. Here are some features that set Leander homes apart from the rest!
1) Location Is Everything
Though Leander Homes are located within the City of Austin, they have an undisturbed, lush environment surrounded by nature. With so many of these homes situated just a few miles from Lady Bird Lake and Barton Creek, you can enjoy the outdoors at your leisure.
Several parks, golf courses, and nature trails within the area provide a unique opportunity to relax outdoors without worrying about the hustle and bustle of city life. For some, Leander homes offer a quieter retreat from downtown Austin's restaurants, shopping malls, movie theatres, and entertainment centers.
On the other hand, Georgetown is a historic town located in Williamson County. Known for its charming downtown area and rich heritage, Georgetown offers a relaxed, small-town atmosphere with nostalgia, making it a desirable location for those who appreciate history and a slower pace of life.
2) Luxurious Home Styles:
Regarding luxury, Leander and Georgetown provide each resident with a first-rate experience. Whether looking for elegance or simplicity, these two communities have a home to match your unique taste.
Leander offers several traditional ranch styles with the newest modern technology and cutting-edge amenities to help improve the quality of life. Upscale home models also combine special features to create an elegant, one-of-a-kind environment. These models combine form and function, among the city's most luxurious.
Georgetown's homes offer a variety of styles as well, including ranch-style homes and also contemporary homes with a European flair. A wide selection of home sizes is available to accommodate whatever lifestyle you enjoy, surrounded by nature and the latest technology.
3) A Residence of Silence:
Leander and Georgetown are two different communities that offer their residents an unmatched lifestyle. Compared to the hustle and bustle of downtown Austin, you can enjoy the serenity of nature in Leander or a more relaxed lifestyle in Georgetown.
Within both communities, you can live in a quiet, private court home where you will be completely undisturbed. Your home will be located amongst beautifully landscaped yards and lush green surroundings.
This makes Leander homes ideal for people with significant others who need time alone and prefer being surrounded by nature without the noise of city life.
4) High-End Amenities:
Leander and Georgetown homes offer a wide selection of amenities to assist you in meeting all your needs. You can enjoy spa-like bathrooms with luxury fixtures, study areas, outdoor grilling stations, and more.
Luxurious master bedrooms have walk-in closets and large windows to provide optimal natural light. It also offers an array of stylish bathrooms with various vanities, shower doors, sinks, and tubs to suit your needs.
Austin Leander homes for sale are designed to meet the highest demands in material selection, construction, and design to provide you with the best home of your dreams.
5) State-Of-the-Art Technology:
Leander and Georgetown homes offer luxury living with the latest technology to create a comfortable, convenient lifestyle. You can control your home's temperature and lighting, along with other home features, from the comfort of your smartphone or computer.
Georgetown homes also feature an efficient heating and cooling system that offers maximum comfort even in extreme temperatures. Georgetown Homes are also built with energy efficiency in mind. The residences in both communities use an energy-efficient natural gas heating system that provides maximum comfort at minimum costs.
6) Peace of Mind:
Leander and Georgetown homes are spacious enough to provide a private living space and a well-equipped kitchen for your convenience.
These homes offer the perfect home for people who enjoy entertaining guests, enjoying casual meals, or just spending quality time at home. Families in Leander and Georgetown can enjoy having their children play in spacious backyards that accommodate anything from small children to sports games.
7) Exceptional Living:
In Leander and Georgetown, you will find a wide range of home designs and styles, allowing you to choose your home's exterior that matches your taste.
The communities also offer easy access to a public swimming pool, clubhouse, and playground to help residents create lasting memories with their loved ones. In addition, homeowners in Leander and Georgetown can enjoy a top-notch school system known for its academic achievement.
8) Natural Beauty:
Both Leander and Georgetown are located in the beautiful Hill Country of Texas but offer different natural surroundings. Leander is known for its rugged landscapes, rolling hills, and proximity to the scenic Balcones Canyonlands Preserve, providing hiking, camping, and outdoor recreation opportunities.
On the other hand, Georgetown is known for its lush parks, abundant green spaces, and the nearby San Gabriel River, which offers fishing, boating, and kayaking opportunities.
Wrapping Up!
Leander and Georgetown homes stand out in the real estate market for their unique features and exceptional quality. Whether looking for a spacious backyard with a stunning view, a cozy and inviting living space, or a home incorporating the latest technology and sustainability practices, these communities have something for everyone.
With a commitment to providing their residents with a lifestyle of comfort, convenience, and luxury, Leander and Georgetown homes are the perfect choice for those who value quality and excellence in every aspect of their lives. So why settle for anything less when you can have the best? Invest in your dream home today and experience the unmatched beauty and elegance that sets these communities apart.
Austin Choice Realty is the one-stop solution for your real estate needs in Austin. We are a team of dedicated professionals committed to your satisfaction and success.
Feel free to contact us for any queries about current Northwest Austin homes for sale or real estate in Austin, TX, including building new homes, buying and selling residential and commercial properties, and property management. We are an Austin leader in the Real Estate industry with a passion for helping our customers achieve their dreams!